説明
Description
A 360 photo booth backdrop serves as the canvas for creating captivating and dynamic photos. The backdrop sets the stage for endless creativity and imagination. Guests can strike poses, interact with props, and let their imaginations run wild, resulting in truly unique and visually striking photographs.
To enhance the immersive experience even further, a 360 photo booth backdrop enclosure is often employed. This enclosure provides a dedicated space where guests can fully immerse themselves in the experience without any distractions. It offers a private and enclosed environment, allowing individuals to let loose and express themselves freely. The enclosure also helps to control lighting conditions, ensuring optimal photo quality.
The combination of a 360 photo booth and a 360 backdrop revolutionizes event photography by adding an extra layer of excitement and interactivity. Whether it's a corporate event, wedding, or birthday party, these innovative additions are guaranteed to create a buzz and leave a lasting impression on guests. So,if you plan an event, consider incorporating a 360 photo booth backdrop and enclosure for an unforgettable and visually stunning experience.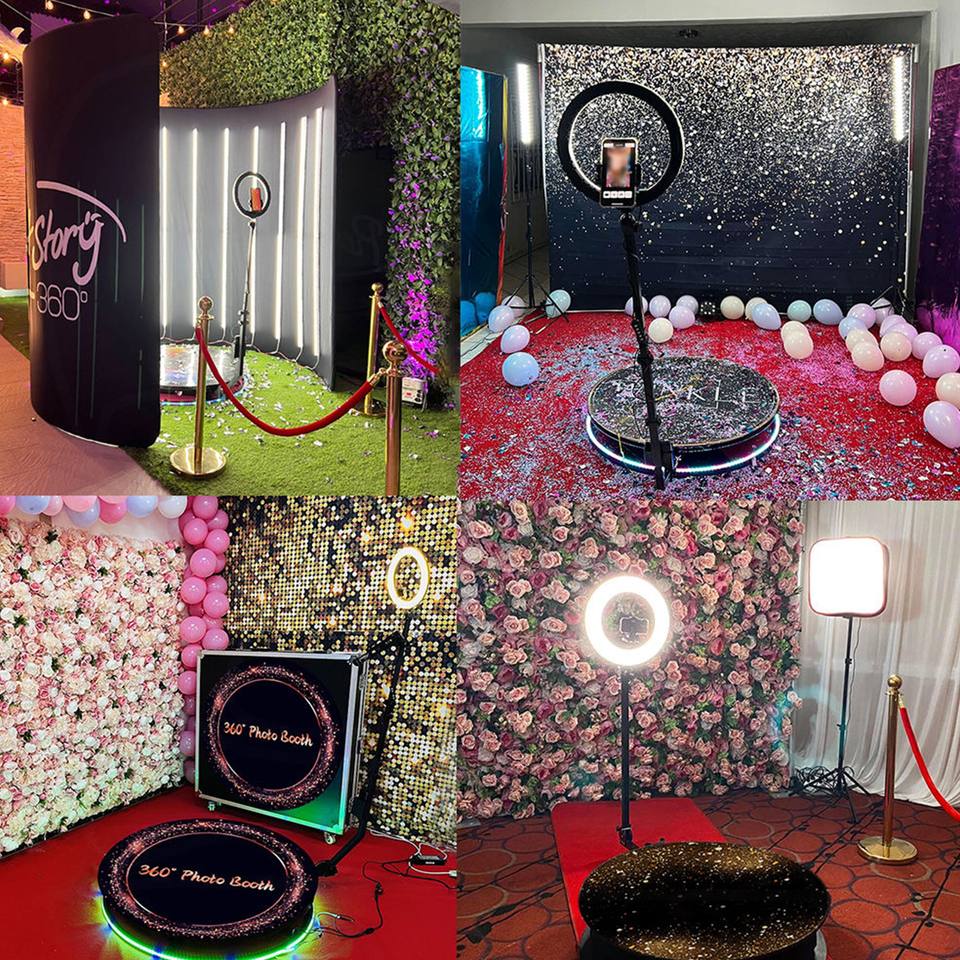 Technical Parameter
Product name: 360 backdrop

Size: 

big : 8'L x

8'

H 

x 10.63'W

weight: 41kg

Number of LEDs: 44 pcs

material: 

Environmentally friendly tension fabric

 
Please note: 
This link only includes the 360 background and does not include the 360
 photo booth.
 If you want to customize the logo, please send the logo in PDF format to the email after placing the order: mia@mokasfx.com            
Shipping
China warehouse: 7-20 working days for direct shipment from China.
The transportation type depends on the region, and it is uniformly displayed as international shipping. 
The goods will be sent out within 1-5 working days. After the logistics order number is generated, customer service will send an email to notify you. Please pay attention to the delivery status.
If you have any questions, please leave a message.